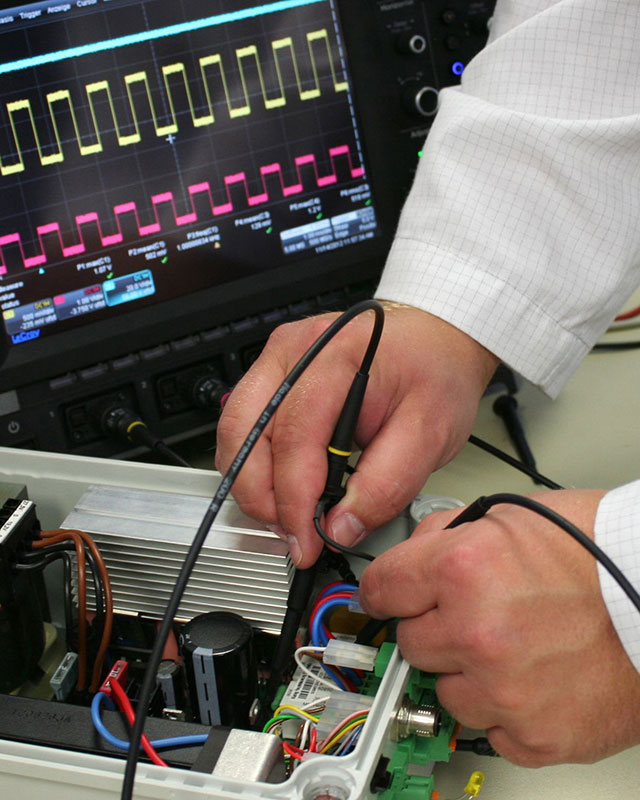 Hardware Development
The layout is designed on the basis of a circuit concept. Even here, the basis for high-quality, cost-effective and rational production and testing is created.
In this phase, the components are selected and the initial coordination with the test-equipment-construction department regarding the test methods to be used in series production is carried out.
Here you benefit from the diverse and already implemented solutions that we have developed, for example, in medical technology, control technology, power electronics, LED technology as well as controller and processor Technology.

Critical circuit parts are simulated or tested before unbundling is started. Sample circuit boards are shaped with the aid of the circuit board plotter.

After successful commissioning, various tests, such as EMC testing and climatic strength, are carried out.